POSTED April 5, 2022
Climate report warns world must take action to avert global warming disaster
Experts say all countries must reduce fossil fuel use to reduce greenhouse gas, which will have a devastating impact on already vulnerable countries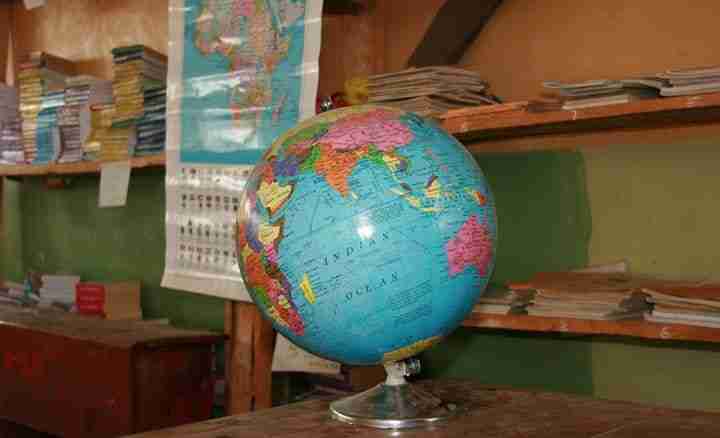 The dangers of the effect of global warming have never been more clear, and the need for action to address the problem more necessary, than it is at this time in history, warns a new United Nations climate report issued yesterday.
"2022: Mitigation of Climate Change" shows the findings of the Intergovernmental Panel on Climate Change (IPCC), indicating harmful carbon emissions from 2010-2019 have never been higher in human history. That's proof that the world is on a "fast track" to disaster, says António Guterres, UN secretary-general. Scientists argue it's 'now or never' to limit global warming to 1.5 degrees.
Unless actions are taken quickly, major cities will be under water in the near future, Guterres says, adding that based on the report, there is a likelihood of "unprecedented heatwaves, terrifying storms, widespread water shortages and the extinction of a million species of plants and animals."
Children Believe has already been offering support to frequent natural disasters, such as cyclones in India and droughts in Ethiopia.
The IPCC insists all countries must reduce fossil fuel use substantially, extend access to electricity, improve energy efficiency and increase the use of alternative fuels, such as hydrogen. Providing the scientific proof to back up their assessments, the IPCC report — written by hundreds of leading scientists and agreed by 195 countries — noted that greenhouse gas emissions generated by human activity, have increased since 2010 "across all major sectors globally."
A rising amount of emissions has been found in connection to towns and cities, the report adds. Scientists believe emissions reductions made in the last 10 years "have been less than emissions increases, from rising global activity levels in industry, energy supply, transport, agriculture and buildings."
There was an optimistic outlook that it is still possible to halve emissions by 2030, but the IPCC urged governments to take seriously their actions to reduce emissions to do so.
Stay tuned to an upcoming update from Fred, our CEO, to learn more about how we're working to address climate change in our programs. You can help by sponsoring a child today.
Children Believe works globally to empower children to dream fearlessly, stand up for what they believe in — and be heard. For 60+ years, we've brought together brave young dreamers, caring supporters and partners, and unabashed idealists. Together, we're driven by a common belief: creating access to education — inside and outside of classrooms — is the most powerful tool children can use to change their world.
About ChildFund Alliance:
A member of ChildFund Alliance, Children Believe is part of a global network of child-focused development organizations working to create opportunities for children and youth, their families and communities. ChildFund helps nearly 23-million children and their families in 70 countries overcome poverty and underlying conditions that prevent children from achieving their full potential. We work to end violence against children; provide expertise in emergencies and disasters to ease the harmful impact on children and their communities; and engage children and youth to create lasting change and elevate their voices in decisions that affect their lives.