POSTED May 3, 2022
How students in Burkina Faso broke barriers to learning during the pandemic
A UNESCO report reveals the academic outcomes in six African countries during the pandemic
By Sheilagh Newland, communications intern, Canada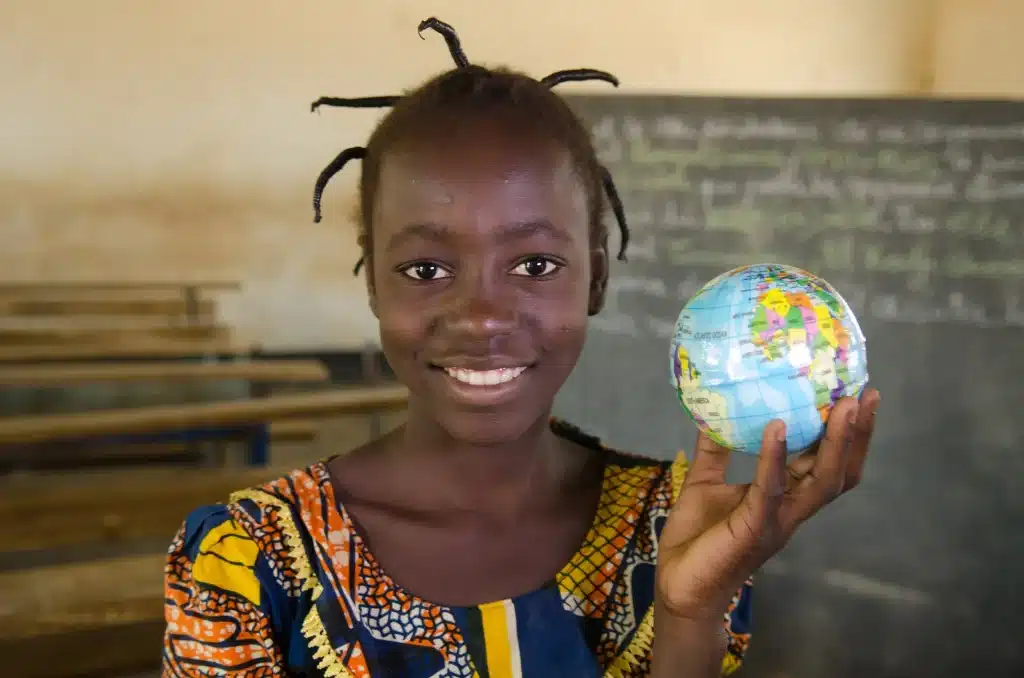 Throughout the pandemic, we've been working closely with communities, schools and children to meet their needs, including ensuring kids could continue learning. Today, we're assessing the best next steps following the impact of the past two years on children and their families. 
Meanwhile, The United Nations Educational, Scientific and Cultural Organization (UNESCO) has been assessing the impact of the pandemic regionally in Africa. Their findings are shared in the Monitoring Impacts on Learning Outcomes (MILO) report.
The MILO report focuses on learning outcomes a year ago, evaluating the effectiveness of distance learning. The focus is primary schools in six African countries, including 289 schools in Burkina Faso, where we work.
How did Burkina Faso students find support during the pandemic?
During the pandemic, a key challenge to remote learning noted across all six countries in the MILO report, was learners accessing digital devices and/or the Internet.
Schools in Burkina Faso broke this barrier to learning by offering remote education through television, radio as well as online.
Provincial policies were set to provide extra support to disadvantaged students and staff. And, Burkina Faso was the only country in the report to provide support for students who speak minority languages, ensuring that no student was left behind.
Overall, Burkina Faso had an increase in the number of students — both for boys and girls — who met the minimum proficiency levels (MPL) in mathematics. In 2019, 17.9 percent met the MPL; in 2021, 23.7 percent of the population met the MPL.
How has Children Believe been providing support during the pandemic?
At Children Believe, along with helping children access education through TV, radio and online, we provided them with learning supplies. Before we did that, we ensured basic needs were met, including psycho-social support, so kids could focus on learning.
Today, we continue to monitor the situation in all the countries where we have sponsored children to ensure their changing needs are met.
Children Believe works globally to empower children to dream fearlessly, stand up for what they believe in — and be heard. For 60+ years, we've brought together brave young dreamers, caring supporters and partners, and unabashed idealists. Together, we're driven by a common belief: creating access to education — inside and outside of classrooms — is the most powerful tool children can use to change their world.
About ChildFund Alliance:
A member of ChildFund Alliance, Children Believe is part of a global network of child-focused development organizations working to create opportunities for children and youth, their families and communities. ChildFund helps nearly 23-million children and their families in 70 countries overcome poverty and underlying conditions that prevent children from achieving their full potential. We work to end violence against children; provide expertise in emergencies and disasters to ease the harmful impact on children and their communities; and engage children and youth to create lasting change and elevate their voices in decisions that affect their lives.