POSTED November 21, 2017
CCFC staff member wins national honour in Paraguay
Rosanna Menchaca, a CCFC communications manager, becomes a Women Leader Ambassador of Non-Violence
By Brianne Binelli, online content manager, Canada
PARAGUAY — After tireless work promoting the rights of children, Rosanna Menchaca, the communications manager in our Paraguay office, has been named a Women Leader Ambassador of Non-Violence in her home country.
"It is intended that this nation be a pioneer on the continent, by establishing the Non-Violence attitude as a trend, with a campaign sustained over time through the next 10 years," reads a notification letter from Dr. Silvia González, president of Foundation Delfin, a local non-profit. "We are convinced that if we are able to make a positive impact on children's behaviour, violence, crime, early pregnancy and premature drug use will decrease."
Foundation Delfin, with support from Paraguay's National Secretary for Culture, the Ministry of Education and Sciences, the National Secretary of Children and Adolescents as well as Paraguay TV, bestowed the honour on 70 women in the country.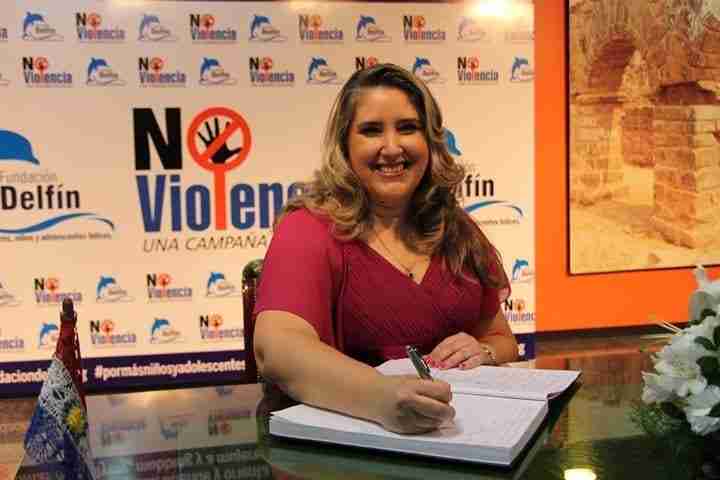 "The CCFC team is so proud of Rosanna, who signed a document to assume the role of Non-violence Ambassador for a year," said Patrick Canagasingham, CEO, CCFC.
Rosanna added: "It is an honour to be part of this first group that promotes non-violence in different sectors; it is my turn to [complete this work in the] area of childhood, with great pride, commitment and much strength."
To learn more about Christian Children's Fund of Canada's work in Paraguay, visit https://childrenbelieve.ca/paraguay/.
Children Believe works globally to empower children to dream fearlessly, stand up for what they believe in — and be heard. For 60+ years, we've brought together brave young dreamers, caring supporters and partners, and unabashed idealists. Together, we're driven by a common belief: creating access to education — inside and outside of classrooms — is the most powerful tool children can use to change their world.