Fred Witteveen will be Children Believe's new CEO, effective June 15
The global humanitarian and advocate for the world's most vulnerable, previously held senior roles at World Vision and World Renew
Fred was the founder and pastor of Friendship Community Church, a multi-ethnic congregation in Toronto
Children Believe Announces Fred Witteveen as its new Chief Executive Officer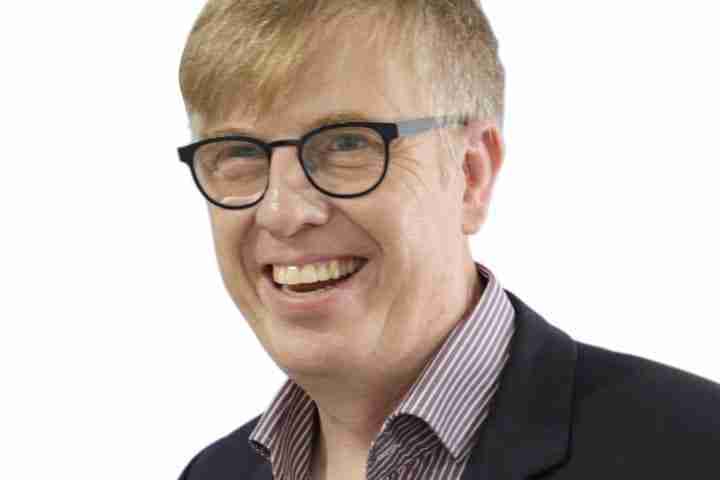 MARKHAM, Ont. — Children Believe, a leading Canadian international development agency devoted to helping children access education, today announced the appointment of Fred Witteveen as its new CEO, effective June 15.
"As a global humanitarian leader and tireless advocate for the world's most vulnerable communities, Fred has devoted his life to helping children and families overcome adversity," said Gabriel Ollivier, Chair, Children Believe Board of Directors. "From supporting Rohingya refugees in Bangladesh to mitigating conflict in Kenya and overseeing humanitarian response in Pakistan's Khyber Pakhtunkhwa Province, Fred is the right person to lead Children Believe as we continue to break barriers to education so more children can live and dream fearlessly."
In his most recent position as national director, World Vision International, Bangladesh, Witteveen led the development of a national strategy to respond to opportunities and challenges in a rapidly changing context, growing the Bangladesh office to the fourth-largest country program in World Vision globally. Prior to that, Witteveen was national director for World Vision Pakistan. He has also been country director for World Renew in Kenya, a senior management consultant for VW Consulting and the founder and pastor of Friendship Community Church, a multi-ethnic congregation in Toronto.
"I'm thrilled to join the Children Believe family," said Witteveen. "I've always been driven to make a difference, and I greatly look forward to leading Children Believe offices around the world to create positive change for children."
Born in Duncan, British Columbia, on southern Vancouver Island, Witteveen grew up in Toronto. He holds a Masters of Business Administration from Schulich School of Business, Toronto; a Masters in Divinity from Calvin Theological Seminary in Grand Rapids, Michigan; and a Bachelor of Arts from Calvin College, Grand Rapids, Michigan. Witteveen is married and has a daughter.
Children Believe works globally to empower children to dream fearlessly, stand up for what they believe in — and be heard. For 60+ years, we've brought together brave young dreamers, caring supporters and partners, and unabashed idealists. Together, we're driven by a common belief: creating access to education — inside and outside of classrooms — is the most powerful tool children can use to change their world.