POSTED May 25, 2022
How Children Believe is combating malnutrition as global hunger rises
Recent UNICEF report highlights the worldwide issue of malnutrition in children
By Sheilagh Newland, communications intern, Canada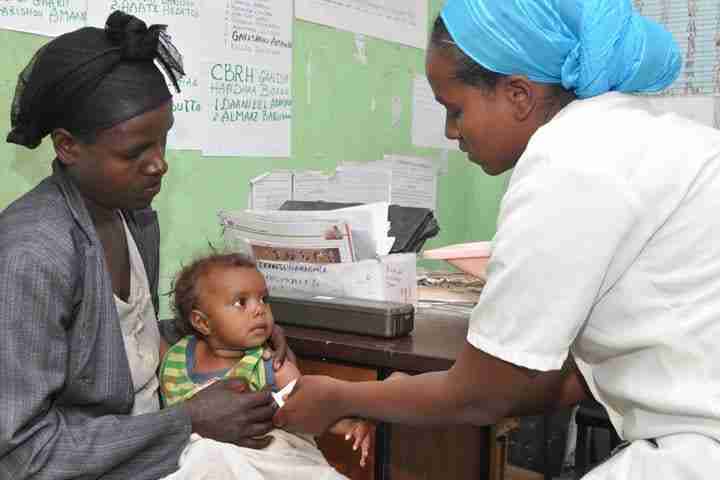 Global hunger is rising, with children under the age of five most impacted.
More specifically, more than one-million children die as a result of acute malnutrition (or "wasting") each year. These children couldn't access basic nutrition, leaving them more susceptible to diseases such as diarrhea, measles and malaria, resulting in a compromised immune system.
Now the United Nations Children's Fund (UNICEF) has released Severe Wasting: An Overlooked Child Survival Emergency. This report looks at the impact of severe malnutrition to children across the globe.
The results show severe acute malnutrition in children has steadily risen over the past five years, and it is expected to further increase by another 22 percent within the next year.
India and Ethiopia are among the top 10 countries with the highest number of children under the age of five affected by severe wasting.
In India, Children Believe has partnered with communities to provide better access to Anganwadi. Anganwadi is a type of childcare centre providing help to mothers and children under the age of five with the food to alleviate malnutrition.
During the COVID-19 pandemic, many families and communities struggled with food insecurity. Children Believe worked with local partners to provide food assistance, which benefited 27,100 people globally, (51 percent female) during a three-month period. The relief distribution in India alone helped 16,600 people.
In Ethiopia, Children Believe strengthened access to community healthcare resources. Children Believe partners created audio and visual learning materials to help educate young mothers about ways to improve children's health and prevent malaria, diarrhea, pneumonia and malnutrition. And, Children Believe taught parents about the importance of timely management of common childhood illnesses that often lead to malnutrition.
As global hunger rises, learn more about how you can help by sponsoring a child today.
Children Believe works globally to empower children to dream fearlessly, stand up for what they believe in — and be heard. For 60+ years, we've brought together brave young dreamers, caring supporters and partners, and unabashed idealists. Together, we're driven by a common belief: creating access to education — inside and outside of classrooms — is the most powerful tool children can use to change their world.
About ChildFund Alliance:
A member of ChildFund Alliance, Children Believe is part of a global network of child-focused development organizations working to create opportunities for children and youth, their families and communities. ChildFund helps nearly 23-million children and their families in 70 countries overcome poverty and underlying conditions that prevent children from achieving their full potential. We work to end violence against children; provide expertise in emergencies and disasters to ease the harmful impact on children and their communities; and engage children and youth to create lasting change and elevate their voices in decisions that affect their lives.