POSTED June 15, 2021
G7 COVID-19 vaccine plan is helpful, but is it enough?
Find out why it's causing concern in the development community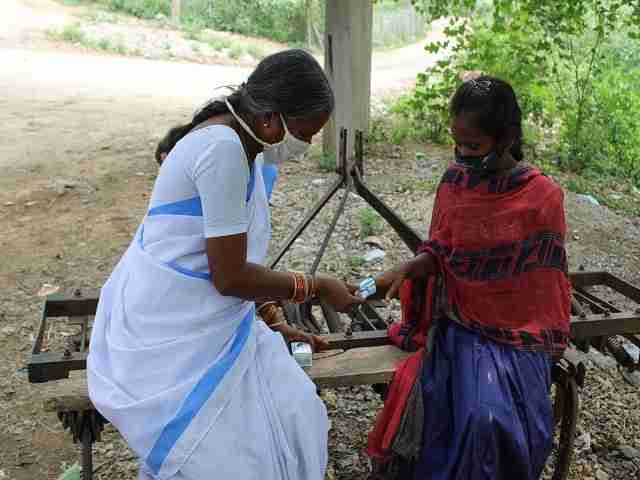 The Group of Seven's (G7) promise to provide one-billion COVID-19 vaccines has been met with concern from the international development community as the global effort to get more support for vulnerable countries continues.
 "This is a big help, but we need more, and we need them faster," Dr. Tedros Adhanom Ghebreyesus,
The World Health Organization's director-general said in a news conference Monday. He noted that 10,000 people are still dying daily from the disease and more critically ill patients are dying in Africa, reports Thomson Reuters Foundation News.
Meanwhile, developing countries need five to six billion shots and help with distribution, according to reports from The World Economic Forum.
Children Believe is joining to help governments and agencies roll out vaccination plans in the countries where we work. We're also continuing to talk to children and families about how to keep safe, we're distributing personal protective equipment, thermometers, oximeters to monitor oxygen saturation as well as handing out dry food rations to the most vulnerable.
Thanks to our supporters for making it possible to provide help where it's needed most. Visit our homepage to learn more about how you can help today.
Children Believe works globally to empower children to dream fearlessly, stand up for what they believe in — and be heard. For 60+ years, we've brought together brave young dreamers, caring supporters and partners, and unabashed idealists. Together, we're driven by a common belief: creating access to education — inside and outside of classrooms — is the most powerful tool children can use to change their world.
About ChildFund Alliance:
A member of ChildFund Alliance, Children Believe is part of a global network of child-focused development organizations working to create opportunities for children and youth, their families and communities. ChildFund helps nearly 23-million children and their families in 70 countries overcome poverty and underlying conditions that prevent children from achieving their full potential. We work to end violence against children; provide expertise in emergencies and disasters to ease the harmful impact on children and their communities; and engage children and youth to create lasting change and elevate their voices in decisions that affect their lives.