POSTED May 18, 2023
Healing the emotional scars of war
She's coping with the challenges of experiencing war and living on the move, but it hasn't been easy her mother explains.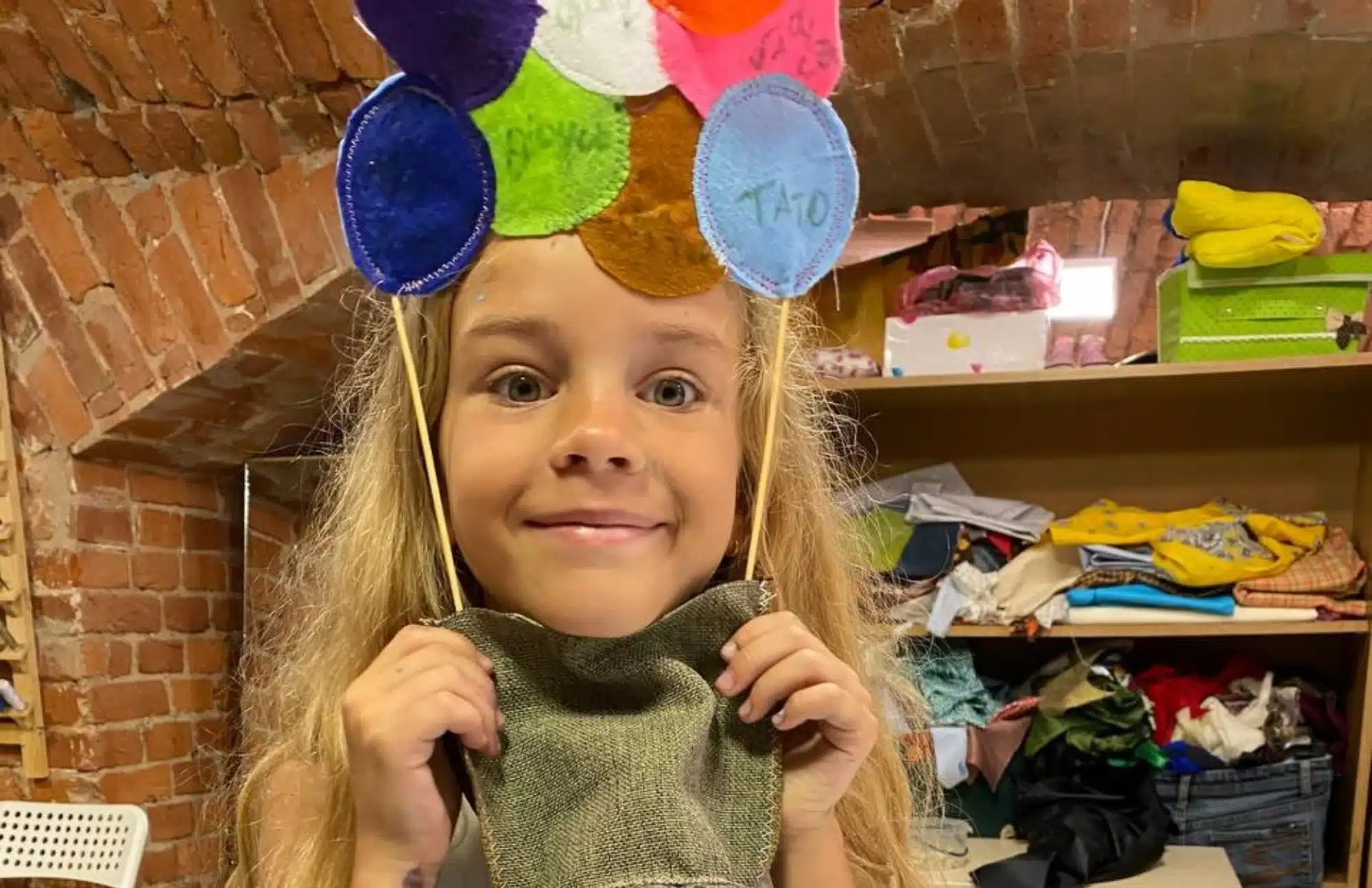 The "Girls-7" Series: Sophia in Ukraine
Seven girls overcoming discrimination, deprivation and even danger, in seven different places. They share a common courage: to dream fearlessly in the face of adversity. They are examples of the importance of education, which offers a lifeline to safety today and the hope for a better future tomorrow, for both them and their community. This month in response to the G7 summit, Children Believe is calling on global leaders to create greater educational access for girls as a key solution to many major global challenges, not a problem to be fixed.
"I don't want to describe all the horrors my kids went through," says Sophia's mom, Oksana. "I switched on the water at every faucet, turned up the volume on the TV, trying to muffle the sounds of the explosions outside. We decided to flee, when the Russians started bombing our city from their airplanes."
It all took a toll on her daughter, most of all. "Sophia hadn't left the bathroom in three days, she was crying, screaming, totally covering herself up with the blanket, sometimes almost going unconscious."
They fled from their home in Kharkiv to Frankivsk, looking for safety. After two weeks there they hadn't left the apartment out of fear, Oksana says, and simply stayed inside.
"When I realized that my kids needed help getting out of the constant fear we were living in, I started looking for some clubs or classes," she adds. "That's how we ended up finding the FranKolo project at Klaptyk."
Programs like the FranKolo project, provided through ChildFund Germany's partner Smart Osvita and supported by Children Believe Canada, help to socialize families who have fled from war activities. Here, free clubs and activities are offered to children between the age of six and 16. The activities and surroundings help children to feel safe, welcome and have fun. Through socialization and professional guidance, the children and their parents are able to forget their troubles and have fun for a time. Within each child-friendly space, a listening and psychosocial support point run by trained psychologists, dedicated to women and adolescents, helps them manage and process the trauma they are experiencing. 
This is where Sophia decided to sew multicoloured fabric balloons, with a basket, for the whole family. In the first few classes Sophia sewed a cat-shaped bag, which has been a constant companion and comfort, ever since.
For children with emotional scars caused by living through war, psychosocial support and socialization with other children helps them begin to heal emotionally, a critical component of successfully resuming their education and feeling a sense of normalcy in their lives.
"My daughter became active again," explains her mother. "She is happy and kind, and very glad to have the opportunity of going to the camp! I am grateful to all the girls who were teaching my daughter."
She adds that Sophia isn't startled now by sounds that remind her of airplanes, nor scared to look up at the sky. After a few classes she adapted to the other children and adults around her and started to select the most colourful pieces of fabric for her sewing projects.
The critical need for education
The latest research shows that the education of more than five million children has been disrupted by the ongoing conflict. Children like Sophia have the strength and resiliency to overcome the darkest challenges in order to dream fearlessly and build a new future. Children Believe is part of a global movement asking for Canadian and global support at the G7 summit to help 40 million more girls gain access to education.
Learn how you can help empower more young women like Sophia to not just survive, but thrive.