POSTED January 3, 2023
How is the world and Children Believe working to bridge the digital divide?
Learn why Internet connectivity remains a problem for so many countries and how organizations are supporting closing the gap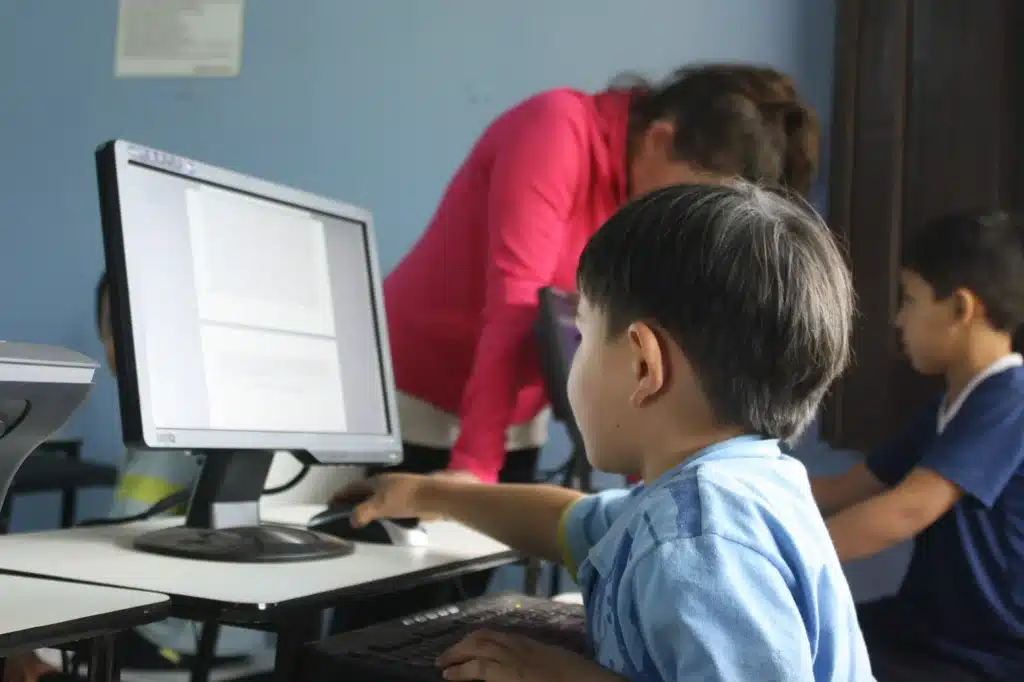 Almost 2.7-billion people around the world don't have Internet access, according to a report by the United Nations' International Telecommunications Union (ITU). What's more, many people are not meaningfully connected online, deepening the digital divide. 
The cost for access is still an issue for many countries. But, that's not all. Other barriers to connectivity  include:
limited digital literacy
availability of content in local languages
low social acceptance
Many small community-based networks are developing local solutions — such as drones and satellites — with tech giants and organizations raising financing and amending related polices, reports Devex.
"As technologies evolve, there are new opportunities to harness systems that can really change the game for marginalized individuals and populations currently being left behind," says Doreen Bogdan-Martin, the secretary-general of ITU.
At Children Believe, we help connect kids, youth and community members to the web and keep safe online. We're working with our ChildFund Alliance partners around the globe on an initiative called WEB Safe and Wise. The goal is to team up with government authorities, tech leaders and civil society so kids can engage safely online.
End the digital divide. Help keep children safe and connected online by supporting digital learning through our catalogue today.
Children Believe works globally to empower children to dream fearlessly, stand up for what they believe in — and be heard. For 60+ years, we've brought together brave young dreamers, caring supporters and partners, and unabashed idealists. Together, we're driven by a common belief: creating access to education — inside and outside of classrooms — is the most powerful tool children can use to change their world.
About ChildFund Alliance:
A member of ChildFund Alliance, Children Believe is part of a global network of child-focused development organizations working to create opportunities for children and youth, their families and communities. ChildFund helps nearly 23-million children and their families in 70 countries overcome poverty and underlying conditions that prevent children from achieving their full potential. We work to end violence against children; provide expertise in emergencies and disasters to ease the harmful impact on children and their communities; and engage children and youth to create lasting change and elevate their voices in decisions that affect their lives.