POSTED March 21, 2019
How are creative centres making learning fun?
A new approach to after-school study is making a difference in India
By Siju Mathew, monitoring and evaluations officer, India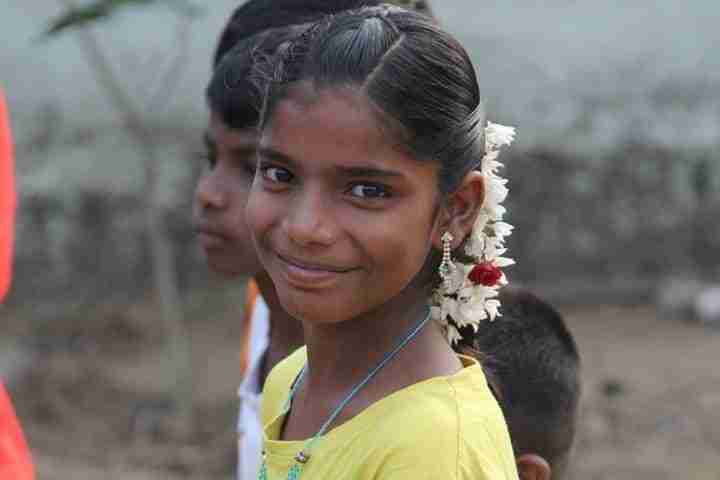 School often involves practical theory and problem-solving, but sometimes thinking outside the box and experimenting with new teaching tactics can help children grasp the concept better.
So, at Christian Children's Fund of Canada (CCFC), we've established creative learning centres (CLC) in 120 villages where we work in India. The goal is to provide more than 3,500 children between the ages of six and 14 optimal learning while building their confidence.
The centres highlight multi-dimensional learning, such as improved listening, speaking, reading and writing, enhanced life skills, social skills and self-awareness. But, most importantly, CLC facilitators, who are also part of the community, are trained to teach learning is fun. They use physical exercise, games and more to help their students understand language, science and math.
Students had not been showing "interest in solving mathematics," a facilitator told me. "But now, understanding (these) new techniques, it became easy to (teach). I will surely teach them to the children under my care."
Children visit the centres after school in a fun, unstructured environment where there's no pressure on the facilitators or children. They also learn personal hygiene, social skills, logical thinking, storytelling, writing and more.
This is in contrast to conventional centres in India where there's no understanding of a student's academic level. In fact, underperforming students aren't often treated well, time limits are placed on learning, and memorization and repetition are key teaching methods.
The creative centres have inspired children to participate in events at schools and in the community. The students are also showing more interest in reading, and they're able to read, write and do math at or above their grade level.
A year after establishing the centres, we're filled with a sense of satisfaction at seeing children and youth build brighter, informed futures.
Children Believe works globally to empower children to dream fearlessly, stand up for what they believe in — and be heard. For 60+ years, we've brought together brave young dreamers, caring supporters and partners, and unabashed idealists. Together, we're driven by a common belief: creating access to education — inside and outside of classrooms — is the most powerful tool children can use to change their world.