POSTED June 20, 2019
How we're liberating children from the workforce
See how supporters are helping stop child labour
By William Anim-Dankwa, communications manager, Ghana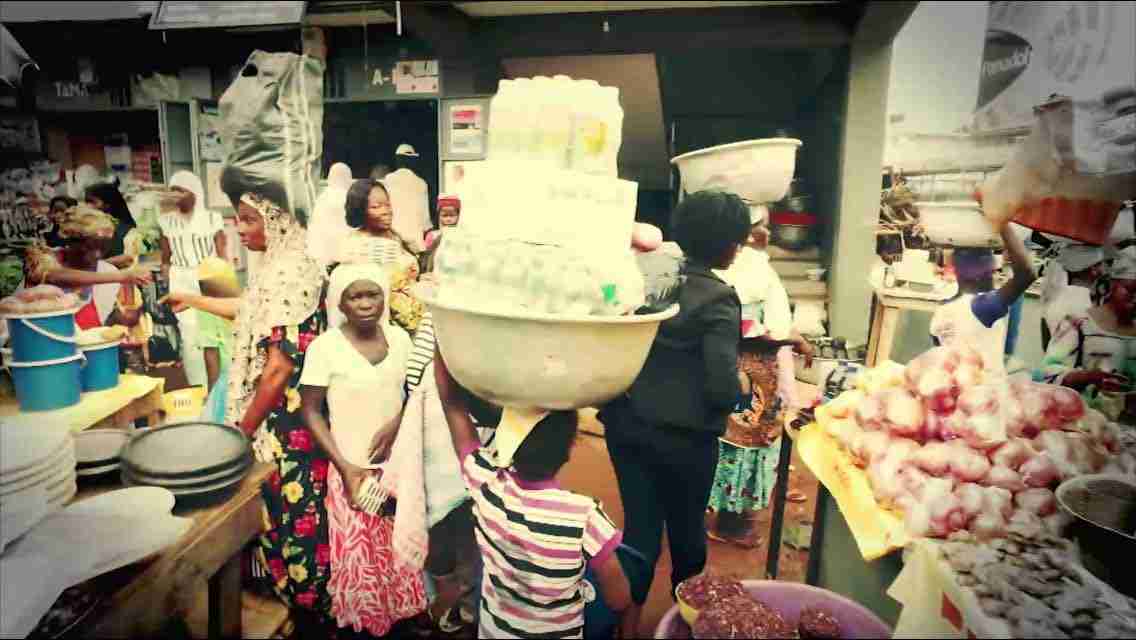 Female porters are a big part of the culture in Ghana city centres, despite efforts by many non-profits to stop the practice, which often involves a child or youth carrying people's groceries and other items on their heads for little to no money.
The International Labour Organization (ILO), as well as organizations like Christian Children's Fund of Canada, have been advocating to keep children out of the workforce for years. It's estimated 168-million girls and boys, aged 5 to 17, are child labourer, according to data from UNICEF, ILO and the World Bank.
In Ghana's northern region, child labour is how parents and guardians supplement their income.
This is the case for Amina.
The seven-year-old lives with her aunt as part of a custom that dictates a man should give his first daughter to his sister for training and raising. Though sometimes a positive experience, this tradition also leads to forms of slavery.
In a bid to toughen girls up, many put their nieces to work from morning to evening, denying them the right to go to school.
Amina was forced to help feed her family and worked as a head porter (or kayaye) at Tamale's central market.
The dangerous job involved the small girl carrying heavy loads for the equivalent of about $3 day — money for her aunt. Other times, she ended her day empty-handed.
"Sometimes, I [was] beaten for not making money," confesses Amina, adding that she was not given money to buy food. Sometimes the loads were heavy, and it made her very tired.
Fortunately, Amina met Mary, a Christian Children's Fund of Canada (CCFC) sponsorship administrator, in the market. "I was shocked to see such a young girl working in the market," confides the CCFC staff member.
CCFC contacted Amina's aunt and convinced her to send Amina to school. We gave the guardian capital to start buying and selling grains, so she could earn an income and her niece could stay in school.
This is one of many examples of how we're working to keep children out of the workforce and in school. We've also held rallies and community education sessions to raise awareness about the dangers of child labour. In some cases, we've taken girls living in urban centres back to their communities to learn life skills.
Today, Amina's aunt is excited to be supporting herself, and the seven-year-old is happy to be in school — grateful to our supporters for changing her story. Now, she can become the teacher she dreamed she could be.
You can help keep more children safe, through our gift catalogue. Donate today.
Children Believe works globally to empower children to dream fearlessly, stand up for what they believe in — and be heard. For 60+ years, we've brought together brave young dreamers, caring supporters and partners, and unabashed idealists. Together, we're driven by a common belief: creating access to education — inside and outside of classrooms — is the most powerful tool children can use to change their world.