POSTED November 1, 2022
How are solar panels changing lives in a community in India?
Learn more about a government project giving insights to benefit the entire country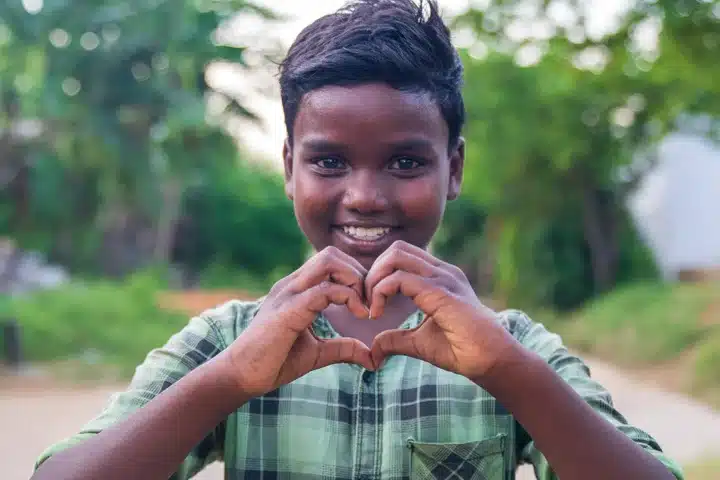 As the world is realizing the importance of using renewable energy to address climate change, a village in India has become the country's first solar-powered village, reports the United Nations (UN). 
More than 1,300 homes have been fitted with 1 KW rooftop solar systems, and the vision for this government project is to gather insights about renewable energy to apply to other communities.
Solar panels are installed throughout Modhera on the rooftops of houses, government schools, bus stops, utility buildings, car parks and its Sun Temple. And, the community is already reaping the benefits.
"When solar was not there, I had to pay a huge amount for the electricity bill — close to 2,000 rupees. However, with the installation of the solar, my electricity bill is now zero," Ashaben Mehendrabhai, a resident of Modhera, told the UN.
Many are now able to save money, which would have been used to pay the electricity bill, to plan for retirement. Others use the savings for daily expenses and education for their children. And, the project has even become a source of income, as the excess electricity generated can get sold back to the grid.
At Children Believe, we're working with youth to promote a low-carbon lifestyle and build climate resilience. We are also joining with our partners at the ChildFund Alliance to find nature-based solutions to the challenges caused by climate change in the communities where we work.
Help communities go green by giving through our gift catalogue today.
Children Believe works globally to empower children to dream fearlessly, stand up for what they believe in — and be heard. For 60+ years, we've brought together brave young dreamers, caring supporters and partners, and unabashed idealists. Together, we're driven by a common belief: creating access to education — inside and outside of classrooms — is the most powerful tool children can use to change their world.
About ChildFund Alliance:
A member of ChildFund Alliance, Children Believe is part of a global network of child-focused development organizations working to create opportunities for children and youth, their families and communities. ChildFund helps nearly 23-million children and their families in 70 countries overcome poverty and underlying conditions that prevent children from achieving their full potential. We work to end violence against children; provide expertise in emergencies and disasters to ease the harmful impact on children and their communities; and engage children and youth to create lasting change and elevate their voices in decisions that affect their lives.