POSTED November 3, 2022
Young people share how sponsorship transformed their community in Ghana
Find out how Kpabi has changed since becoming part of the Children Believe sponsorship program 20 years ago
By William Anim-Dankwa, communications manager, Ghana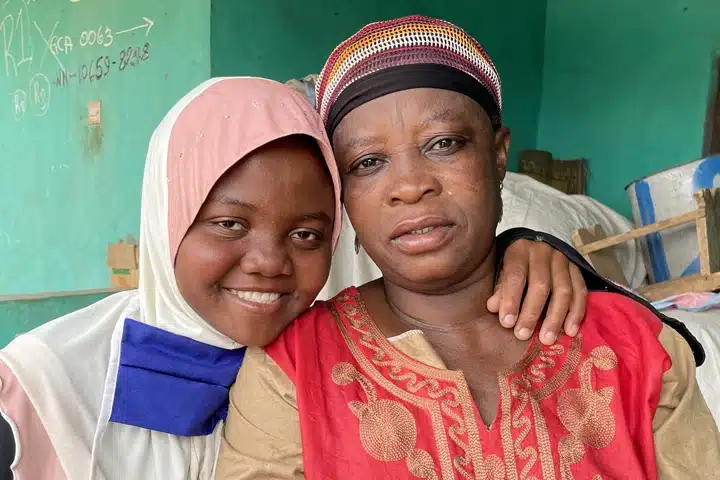 While individual children benefit greatly from Children Believe's sponsorship program, the impact on communities can be just as profound. So we recently caught up with adults, kids and young people to talk about how sponsorship transformed their community in Kpabi, Ghana. 
First, a little background. Child sponsorship began in the village in the Nanumba North Municipal District in 2002, as the community was recovering from a major conflict that displaced many people.
Kpabi was counted among the country's most deprived communities, according to the Ghana Statistical Service. Schools were in poor physical shape with limited educational materials and many girls weren't enrolled.
Since then, significant changes implemented by Children Believe's partner, AG-CARE, have improved life in the community.
Healthcare facilities were renovated and medicines provided. Staff also benefit from annual training. New water and sanitation facilities were built and hygiene training was provided to the community, creating a cleaner, safer environment.
Raised in Kpabi, Aisha witnessed the positive changes sponsorship had on her community and family. Stirring a pot of par-boiled rice, which she's drying to sell, Aisha explains she purchased it with credit she received as a member of the Village Savings and Loans Association, implemented by Children Believe.
Aisha's daughter, Mashoud (both above), was sponsored when she was six and is now ready to attend university. The eager student doesn't think she would have completed all levels of school and been able to go to university, if sponsorship hadn't transformed her community in Ghana.
"Sponsorship provided for most of my needs, which included school bags and textbooks as well as furniture in our classrooms and a school (building) for the community, which will be enjoyed by many children after us," says Mashoud.
Like Mashoud, Nuhu (above) and Abdul, two local youth, also completed high school and are taking steps to attend university. Nuhu's goal is to be a doctor, while Abdul wants to be a pharmacist. They agree sponsorship benefited the entire community, building a sense of pride among its people.
Rufaida, a fierce activist for gender equality, learned how to advocate through her participation in children's clubs supported by sponsorship. She and her friends collaborate to educate parents in the community to treat boys and girls equally.
"The sponsorship program has transformed our community," affirms Abukari Alhassan, head teacher of the Kpabi school. "Soon we will have young people with various skills, who will come back to build this place."
You can help be part of the change. Sponsor a child in Ghana today.
Children Believe works globally to empower children to dream fearlessly, stand up for what they believe in — and be heard. For 60+ years, we've brought together brave young dreamers, caring supporters and partners, and unabashed idealists. Together, we're driven by a common belief: creating access to education — inside and outside of classrooms — is the most powerful tool children can use to change their world.
About ChildFund Alliance:
A member of ChildFund Alliance, Children Believe is part of a global network of child-focused development organizations working to create opportunities for children and youth, their families and communities. ChildFund helps nearly 23-million children and their families in 70 countries overcome poverty and underlying conditions that prevent children from achieving their full potential. We work to end violence against children; provide expertise in emergencies and disasters to ease the harmful impact on children and their communities; and engage children and youth to create lasting change and elevate their voices in decisions that affect their lives.