POSTED February 17, 2022
To our anonymous supporters, we see you and appreciate you
Although we can't share your name in public, we thank you for honouring children with your gifts
Christina Beeston, planned giving manager, Canada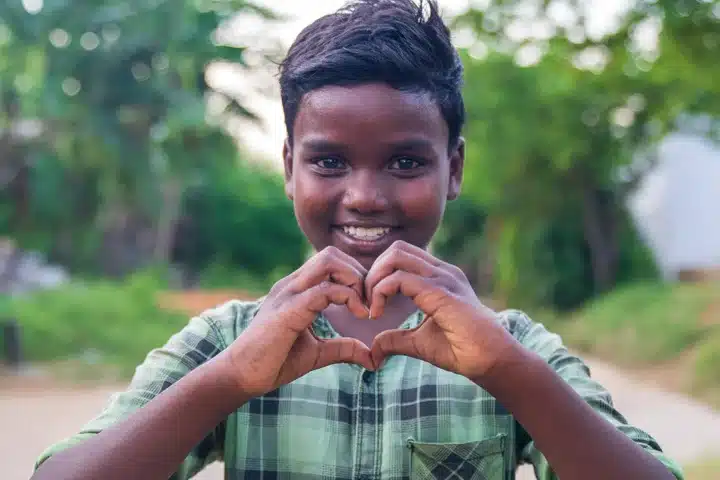 To celebrate one of our most inspiring donors and sponsors who's passed away, we'd like to honour her memory. While we can't tell you her name, we wanted to share what her kindness meant to so many people.
This humble supporter was a shining light to many of us who came to know her and her family over the years. She and her husband were sponsoring 110 children at one point, and, after he passed away, she continued offering support.
Now, her daughter is carrying on that torch.
To honour this sponsor and her amazing family, we won't be sharing her name or photo, or singing her accolades, which are plentiful. Although we'd love to do that, she never desired recognition. Her gifts have been appreciated by those who mattered most to her — her sponsored children.
We have many supporters like this inspiring woman.
Some choose to make their regular donations or other special contributions online through helpful third-party platforms like canadahelps.com, remaining anonymous.
Others put a charitable legacy gift — or a bequest — in their Will, which remains private until they pass away. Through our online partner, Willfora, donors create their Will for free and can include an anonymous bequest to Children Believe. It's a safe and simple way for supporters to get this important document and also fulfil their legacy goals. 
So, whether you wish to remain anonymous or not, we're grateful for your support and want you to know how much your gift is helping children, their families and communities dream of a brighter future.
Thank you.
Children Believe works globally to empower children to dream fearlessly, stand up for what they believe in — and be heard. For 60+ years, we've brought together brave young dreamers, caring supporters and partners, and unabashed idealists. Together, we're driven by a common belief: creating access to education — inside and outside of classrooms — is the most powerful tool children can use to change their world.
About ChildFund Alliance:
A member of ChildFund Alliance, Children Believe is part of a global network of child-focused development organizations working to create opportunities for children and youth, their families and communities. ChildFund helps nearly 23-million children and their families in 70 countries overcome poverty and underlying conditions that prevent children from achieving their full potential. We work to end violence against children; provide expertise in emergencies and disasters to ease the harmful impact on children and their communities; and engage children and youth to create lasting change and elevate their voices in decisions that affect their lives.