POSTED January 24, 2023
Transforming education: why do we need change now?
Sign the petition to give the most marginalized a chance to access quality education
By Mona Ghali, technical advisor – Education, Canada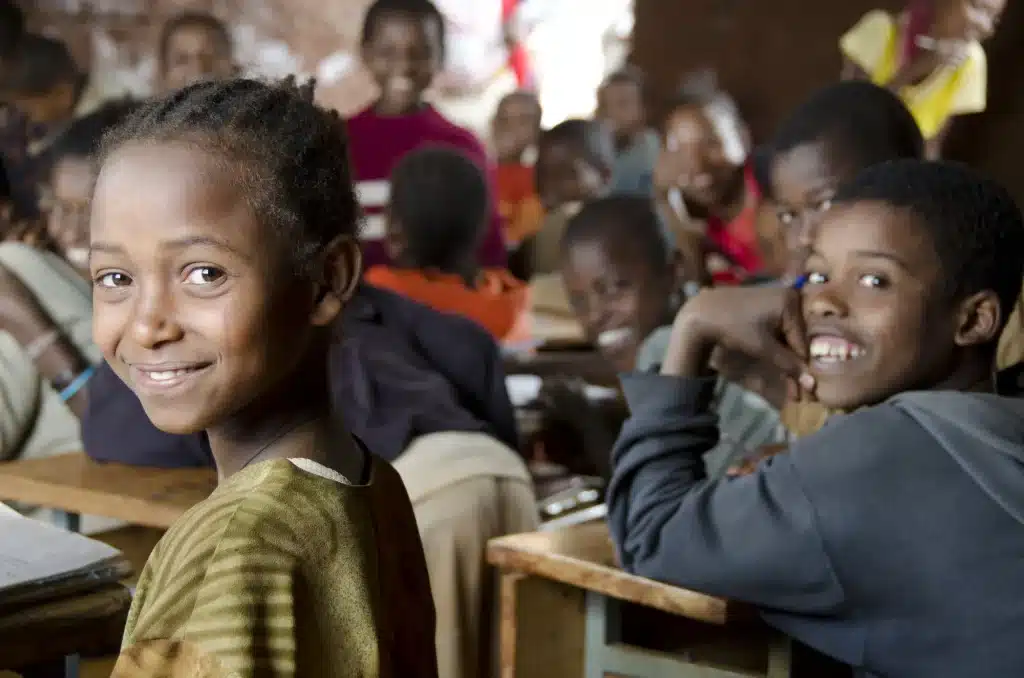 During the past year leading up to the UN Transforming Education Summit in September — and in its shadow — governments, international organizations and foundations have made a case for increasing investments in education. Children Believe is one such organization. 
We support the invitations to reimagine education with a new social contract, rewire education, green schools and support durable solutions for refugees and asylum seekers. Such calls reference compelling data.
"Transforming education" has become a cliché of sorts, and it is easy to slip into complacency when faced with such data. The statistics tell a cumulative narrative of crisis that pre-existed the COVID-19 pandemic.
The term crisis draws attention to the confounding problem of how governments, donors, and our non-governmental organizations can expand access while ensuring learning in classrooms and beyond.
Children Believe's 60+ years operating in six countries, reminds us there is no quick fix. But, on this International Day of Education (and onward), we affirm our our ongoing pledge to champion global education and our commitment to local communities.
On one front, we work with local partners over the long-term to deliver educational services to marginalized communities through our core programs affecting children aged three to 18. On another front, we support short-term education reconstruction in conflict-affected countries such as Ethiopia.
For this work we rely on our global staff of development practitioners, individual sponsors and the support of institutional donors.
Today we're joining with Canadian peer organizations to call upon the federal government to increase international development aid to education annually. Will you raise your hand to support quality learning with us?
Children Believe works globally to empower children to dream fearlessly, stand up for what they believe in — and be heard. For 60+ years, we've brought together brave young dreamers, caring supporters and partners, and unabashed idealists. Together, we're driven by a common belief: creating access to education — inside and outside of classrooms — is the most powerful tool children can use to change their world.
About ChildFund Alliance:
A member of ChildFund Alliance, Children Believe is part of a global network of child-focused development organizations working to create opportunities for children and youth, their families and communities. ChildFund helps nearly 23-million children and their families in 70 countries overcome poverty and underlying conditions that prevent children from achieving their full potential. We work to end violence against children; provide expertise in emergencies and disasters to ease the harmful impact on children and their communities; and engage children and youth to create lasting change and elevate their voices in decisions that affect their lives.