POSTED March 14, 2023
What a Children Believe employee learned after almost two decades on the job
Our manager of legacy giving shares how Children Believe is helping her live out her purpose
By Christina Beeston, manager, legacy giving, Canada
Do you know your purpose in life? I wasn't quite sure what mine was when I graduated from York University with a general arts degree, but I knew I wanted to do good in this world. So, I answered the call from Children Believe (then, Christian Children's Fund of Canada) in 2005 and have been happily engaged in our mission to help kids access education so they can reach their dreams ever since.
My journey began with the sponsorship team. I sorted photos and information, making sure child stories were shared with child safeguarding practices in mind. I loved reading the kids' letters, learning about their lives and sharing their messages with sponsors.
The next natural step for me was to get involved personally. So, my family and I started sponsoring a 5-year-old girl from Ethiopia named Eyerusalem. My grandparents wanted to nurture a family tradition of giving, so we collected funds at Christmas to cover the sponsorship and extra gifts.
Then, I had the chance to visit Eyerusalem when I travelled to Ethiopia in 2011 for training with our partners. It was truly the experience of a lifetime, and I found myself even more committed to helping children get an education and reach their full potential.
Fast forward through the next decade, and a few other positions at Children Believe, and I got married and had two kids of my own. As a mom, my commitment to Eyerusalem was strengthened. I witnessed her family grow, too, with the birth of her second brother. She was doing well in school, and we even helped her parents buy an oven to start an *injera*-making business (a popular Ethiopian flatbread).
In 2018, I started my career in Legacy giving at Children Believe, which continues to be a fulfilling role for me. Around the same time, I found out that Eyerusalem, then 17, had ovarian cancer.
My family was devastated — I couldn't imagine what this bright young teen's parents were going through. Our family sent additional support, which was matched by Children Believe. I was touched so many of my colleagues cared so much. It felt like we were all on a journey together.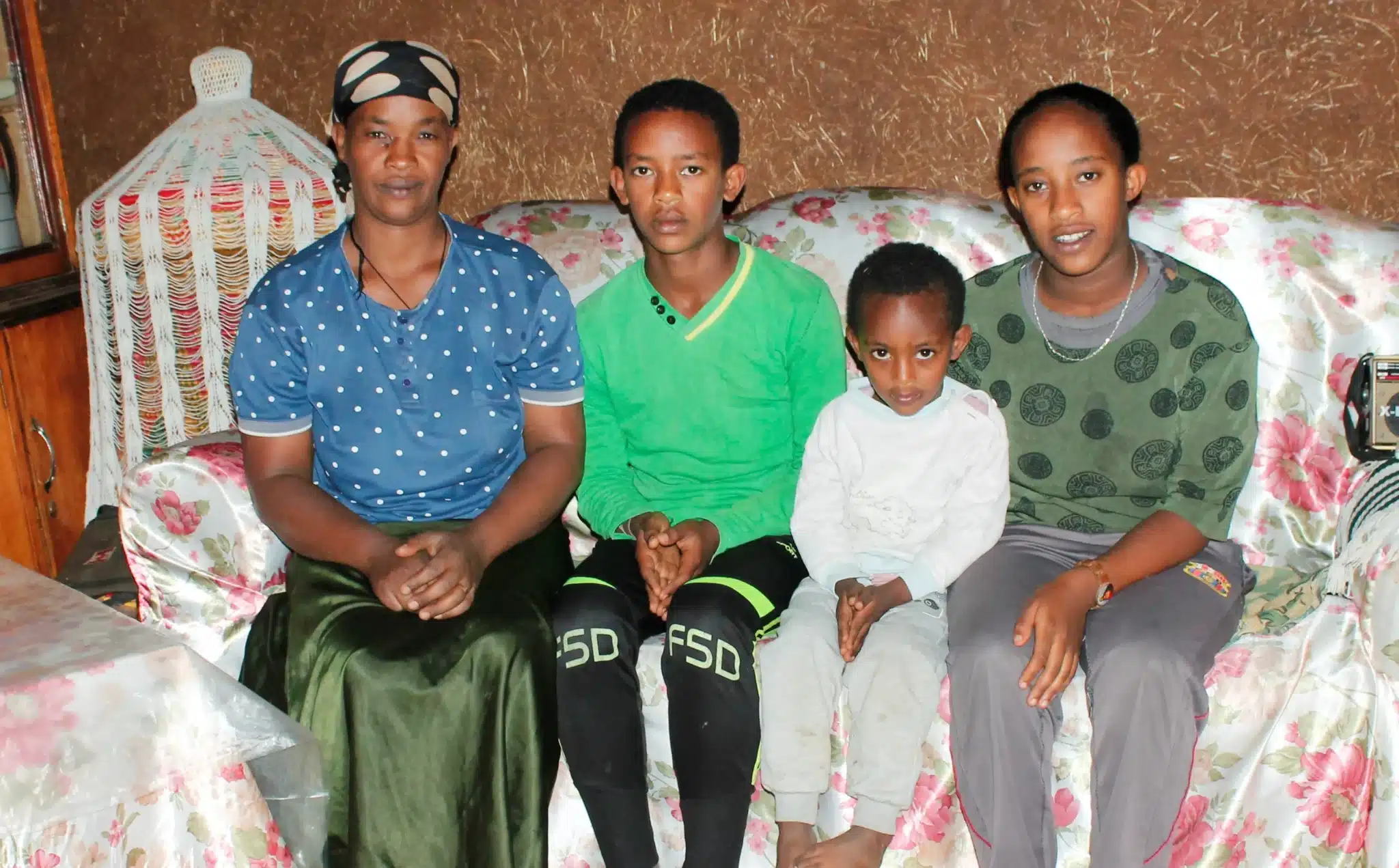 Eyerusalem received the best care possible, but she passed away about a year later. I continue to think about her and what she could have achieved.
I experienced how easily life can be taken away and what it means to leave a legacy. I realized that if I really wanted to do good, I had to leave this world better for the next generation. To do that, I needed to seriously consider the future.
As a start, my family and I continue to donate to Children Believe — now through the Gifts for Good catalogue. I've also created my Will, with a legacy gift, to help children in the future.
I've been proud to work for a compassionate, trustworthy organization for the last 18 years, so it only makes sense that it'll also be part of the legacy I leave behind.
I used Willfora's free, online Will program — which Children Believe has made available to supporters — and created a demo video to help others take action, too.
What about you? Whether you're a donor, a volunteer or a staff member (past or present), I hope you'll consider your purpose and legacy today.
Children Believe works globally to empower children to dream fearlessly, stand up for what they believe in — and be heard. For 60+ years, we've brought together brave young dreamers, caring supporters and partners, and unabashed idealists. Together, we're driven by a common belief: creating access to education — inside and outside of classrooms — is the most powerful tool children can use to change their world.
About ChildFund Alliance:
A member of ChildFund Alliance, Children Believe is part of a global network of child-focused development organizations working to create opportunities for children and youth, their families and communities. ChildFund helps nearly 23-million children and their families in 70 countries overcome poverty and underlying conditions that prevent children from achieving their full potential. We work to end violence against children; provide expertise in emergencies and disasters to ease the harmful impact on children and their communities; and engage children and youth to create lasting change and elevate their voices in decisions that affect their lives.