POSTED November 24, 2022
Transfer gifts of Canadian securities: why it's a good choice for all involved
Find out how this just got easier, and why our former Board Chair donates this way annually
By Christina Beeston, manager, legacy giving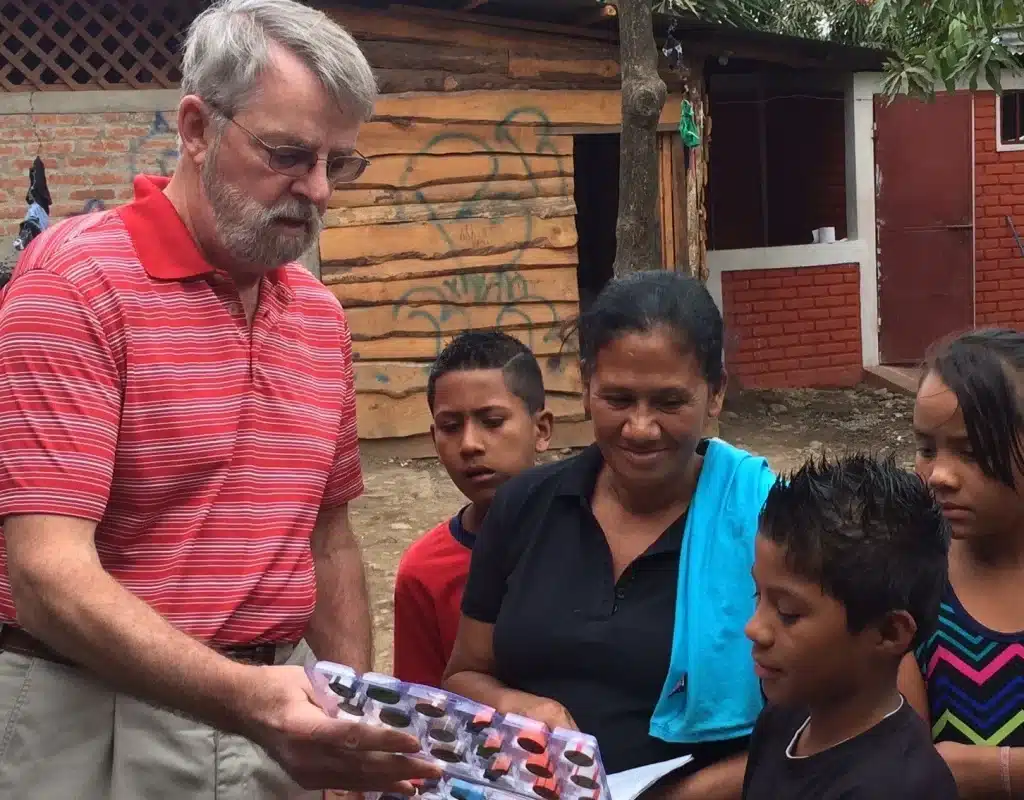 Dr. Doug Ellenor and his wife, Jo-Anne, started their humble sponsorship journey with Children Believe (then, Christian Children's Fund of Canada) in the '80s. It wasn't until the recession of 2008 that they gave more thought to their financial situation and considered a more strategic way of giving.
They began to see the benefits of transferring stock and securities. "Transferring appreciated stock is a real win-win for both donors and Children Believe," explains Doug. "In contrast to selling shares and donating the cash, which generates a capital-gains tax for the donor, the transfer of shares directly to a registered charity is a non-taxable event for donors."
The concept started in 1995, with Canadian businessman and philanthropist Don Johnson leading the charge. In 2006, the Canada Revenue Agency implemented the strategy to encourage Canadians to give more to charity. The benefit is that when a charity receives transferred shares, they're sold immediately and — because of the organization's charitable status — do not incur capital-gains tax.
"It's a big plus since it means Children Believe gets more money for greater impact to children, there are no losses through taxes for donors and, on top of that, donors receive a tax receipt for the full value of the shares to be used to offset their taxable income at the end of the year," explains Doug.
And, now, Children Believe has partnered with CanadaHelps to provide donors with an easy, online form, so Canadians can transfer shares efficiently.
Doug adds: "I feel very, very good knowing that both Children Believe, including the children they support, and I benefit from this donation. And if that just got easier, what could be better?"
Learn more about transferring appreciated securities by accessing our online shares transfer form.
Children Believe works globally to empower children to dream fearlessly, stand up for what they believe in — and be heard. For 60+ years, we've brought together brave young dreamers, caring supporters and partners, and unabashed idealists. Together, we're driven by a common belief: creating access to education — inside and outside of classrooms — is the most powerful tool children can use to change their world.
About ChildFund Alliance:
A member of ChildFund Alliance, Children Believe is part of a global network of child-focused development organizations working to create opportunities for children and youth, their families and communities. ChildFund helps nearly 23-million children and their families in 70 countries overcome poverty and underlying conditions that prevent children from achieving their full potential. We work to end violence against children; provide expertise in emergencies and disasters to ease the harmful impact on children and their communities; and engage children and youth to create lasting change and elevate their voices in decisions that affect their lives.