POSTED September 28, 2021
What is #WalktoSchoolDay, and why is it important to children around the world?
Find out more about the barriers too many kids face on their journey to school and how you can help
By Jessica Nguyen, coordinator, Canada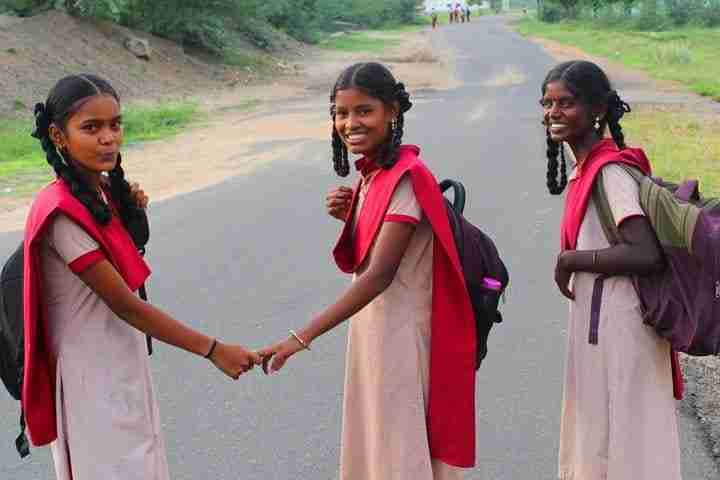 Did you know 72 percent of Canadian children have safe transportation to school, according to an Angus-Reid survey, commissioned by Children Believe? 
The story is far different for many of their peers around the world, especially those living in developing communities.
As International Walk to School Day approaches, our recent survey reveals Canadian students' walk to school is starkly different than a child who lives in a developing nation.
So, this month — starting with #WalktoSchoolDay Oct. 6 — we're encouraging families to take the journey to school with their kids, and spread the message on social media about the challenges vulnerable students risk every day to get an education, from rugged terrain to financial challenges, child labour and more. (More details about how to get involved here)
Keep reading for a closer look at the differences between Canada and vulnerable communities on their journey to get an education:
You can also make a difference for education through a gift. Join us in helping 500,000 kids access education by 2024.
Children Believe works globally to empower children to dream fearlessly, stand up for what they believe in — and be heard. For 60+ years, we've brought together brave young dreamers, caring supporters and partners, and unabashed idealists. Together, we're driven by a common belief: creating access to education — inside and outside of classrooms — is the most powerful tool children can use to change their world.
About ChildFund Alliance:
A member of ChildFund Alliance, Children Believe is part of a global network of child-focused development organizations working to create opportunities for children and youth, their families and communities. ChildFund helps nearly 23-million children and their families in 70 countries overcome poverty and underlying conditions that prevent children from achieving their full potential. We work to end violence against children; provide expertise in emergencies and disasters to ease the harmful impact on children and their communities; and engage children and youth to create lasting change and elevate their voices in decisions that affect their lives.