POSTED October 19, 2020
Five reasons to trust Children Believe is making a difference
Why I'm proud to work with Children Believe as the Board Chair
By Gabriel Ollivier, Chair of Children Believe's Board of Directors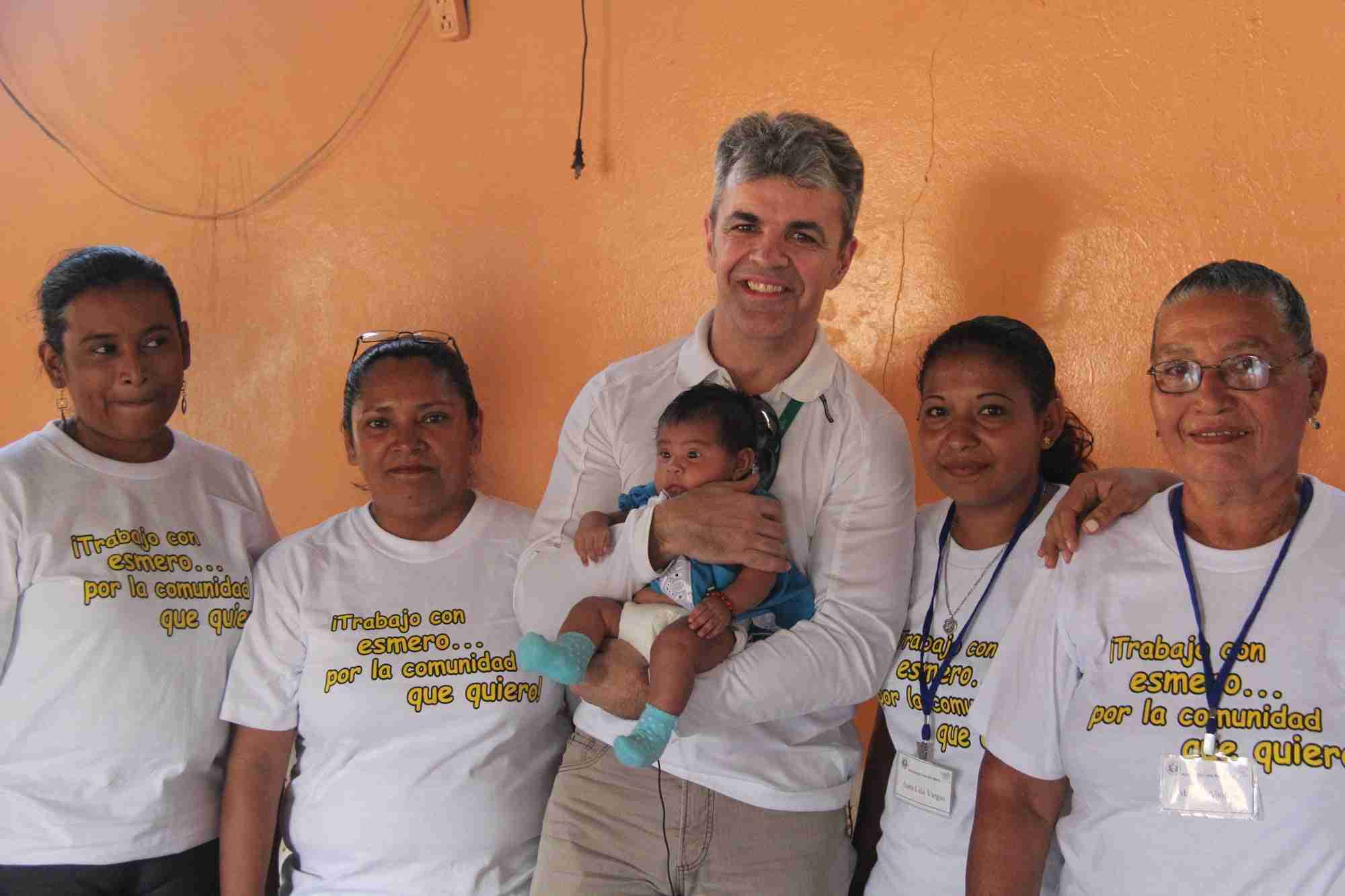 I'm proud Children Believe remains an authoritative and accountable organization you can trust to use donor dollars wisely. I'd like to share why I embrace this statement so strongly. Consider the following five reasons you can trust Children Believe.
Children Believe meets strict Canada Revenue Agency guidelines
Canadian charities are obligated to meet important federal government requirements to maintain their charitable status. The Government of Canada guidelines include:
disclosing key financial information through a detailed annual filing of the T3010;
devoting resources to our mission and maintaining direction and control over all resources managed by the organization; and
maintaining complete and accurate records.
Children Believe has made positive change for 60 years
The organization's DNA is rooted in a history that began with heroic efforts from one of our founding fathers who rescued more than 140 orphans under fire during the Second Sino-Japanese war. That deep dedication to the cause hasn't waned even though the circumstances of our work continues to evolve and expand.
Sixty years later, we remain committed to empowering children by breaking barriers holding them back from accessing education — inside and outside of the classroom. We're determined to ensure they can boldly dream of a bright future.
We've risen to donor expectations, making effective and efficient use of their funds. Many have become long-time supporters, because they've repeatedly seen the impact their generosity is making in the lives of children, families and communities around the world.
Today, we're helping nearly 40,000 sponsored children in nearly 400 communities, impacting more than 900,000 people in Africa, Asia and the Americas.
A Board of Directors and high-level committees ensure money isn't misused
Our volunteer Board of Directors is comprised of diverse executives from across the country — from a doctor and consultant with the World Bank, to a Google Canada executive as well as current and former CEOs.
Our directors are independent and don't have ties to Children Believe. We meet quarterly with the Children Believe leadership team, holding them accountable and providing input that captures our collective experiences. It's our job to ensure the organization's work is sustainable and follows good ethical, legal, governance and financial management policies.
A smaller group of the Board meets as an independent Audit, Finance and Risk committee. This group provides further scrutiny of financial information — asking important questions and providing advice.
The committee connects with our director of internal audit to review regular reports identifying opportunities to grow stronger. The director oversees annual audits of our country office and program partner activities and reports directly and independently to the committee.
Finally, the Audit, Finance and Risk committee meets with KPMG, our independent auditors, reviewing and exploring details of their annual report.
Another core sub-group of the Board is the Governance Committee. It establishes corporate governance policies and monitors their implementation, ensuring Children Believe is managed ethically and in accordance with best practices for charities.
All told, transparency and accountability are of paramount importance to management and the Board of Directors. You can access our audited financial statements, registered charity returns and annual reports on our accountability webpage.
Memberships, accreditations and partnerships require high standards of accountability
We have high standards. That's a requirement to be part of the ChildFund Alliance, a group of child-focused development organizations, directly supporting more than 70 countries around the world. We help each other by sharing our learnings as a group, so, together, we can expand our reach and create greater impact.
We're also regularly scrutinized by independent bodies and have earned accreditations from:
The Better Business Bureau, which assesses trust, integrity and customer service; and
Imagine Canada, which assesses governance, financial accountability, transparency, fundraising, staff management and more. The organization has created a high standard, which must be upheld to remain certified.
We're endorsed by Charity Intelligence Canada and ranked for transparency, accountability, need for funding, cost efficiency and social impact.
Understanding we can make greater change by joining with others, we're also a member of many organizations, including the Canadian Centre for Christian Charities.
Additionally, we value our local, national and global partners in education, government and civil society. Together we can do so much. Globally, we've partnered with the African Child Policy Forum, the Tony Blair Institute for Global Change, Nestlé , the European Union, UNICEF and many more.
Our policies keep staff accountable, children protected and donors safe
We ensure we operate soundly, and you can trust Children Believe to follow industry best practices…
we've enacted a Whistleblower Policy for staff, volunteers and stakeholders as well as a Privacy Policy, Donor Bill of Rights and Complaint Policy for supporters;
we uphold the children we help with the utmost care, as noted in our Child-protection Policy; and
we have a confidential online portal for reporting violations of our safeguarding and code-of-conduct policies
You can find our rules and policies in our website footer for easy access.
Children Believe takes its work very seriously — children's lives count on it. I hope my commentary encourages you to learn more about what the organization does and virtually meet more of the team responsible for keeping our 60-year journey of support on the right track.
Keep updated on what's on the mind of our CEO, Fred, in his monthly blogs. You can also find examples of our impact from around the world on social media at Facebook, Twitter, Instagram, LinkedIn and YouTube.
If you have any questions, please don't hesitate to ask. We'll happily answer your questions at askus@childrenbelieve.ca.
Children Believe works globally to empower children to dream fearlessly, stand up for what they believe in — and be heard. For 60+ years, we've brought together brave young dreamers, caring supporters and partners, and unabashed idealists. Together, we're driven by a common belief: creating access to education — inside and outside of classrooms — is the most powerful tool children can use to change their world.